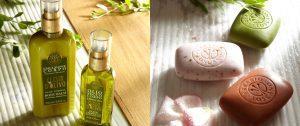 The story of the Erbario Toscano brand dates back to 1967, when it was founded by the Italian Guido Bertozzi thanks to his creative talent and love for nature. As a young boy, Guido spent time riding in the valleys of Tuscany, where he learned about the various beauties and essences that wildlife has to offer. He cultivated a relationship with their diversity, they filled it with joy and happiness.
The boy was excited. After all, his grandfather had bought him the coveted horse, and now he was standing in front of him, in all his size and beauty. In Guido's eyes, he looked strong and majestic. He immediately imagined riding on the slopes he watched from the windows of his bedroom. In fact, they had been through two years before he and Toscan (that is the name of the horse) could roam the dream distances. Endless afternoons, during which they wandered through nature and revealed new sidewalks not yet touched by man's hands, calmed the curious Guido and put out his thirst for adventure.
And it was at these moments that he began to cultivate an unusual sensitivity to various scents from the authentic natural environment. Sometimes the wind betrayed the presence of aromatic plants and fields of wild flowers before he saw them with his eyes.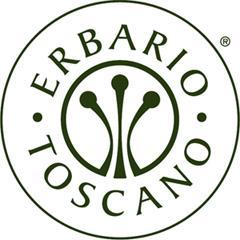 Time passed and Guido grew up. Many things changed, but the feelings and smells remained indelible inside him, and so the idea was born. To transmit these feelings and wild scents, scents hidden in deep nature, scents that evoked in him endless moments of absolute happiness, joy and peace.
He bravely and determinedly invested his savings and set out on a journey of experimentation. He studied the old archives and discovered the compositions of master pharmacists along with traditional local methods, studying the lives of the largest Florentine "noses" and the most important perfumers.
A holiday on the island of Elba in an ancient craft laboratory expanded his knowledge. In this environment, he developed his exceptional feeling of scents into original creations and developed a unique world of his own, combining art and beauty. The Erbario Toscano brand was born.
Erbario Toscana products use pure natural extracts and essential oils in a concentrated form.
What makes Erbario Toscano so special?
It combines Italian traditions and simple, natural ingredients from Tuscany.
A family business that combines experience and creativity to provide authentic, high-quality products with the scent of Tuscany and beneficial effects on the skin.
Each product is hand-finished and decorated with natural elements.
Deep respect for nature: the products are not tested on animals and are packaged with respect for nature.
"Made in Italy" as a seal of quality and beauty.
---
WITHOUT
Parabens
Dyes
Silicones
Benzene derivatives
They contain natural oils and mineral essences.
---
Do more for the health of your skin, treat it to natural cosmetics!